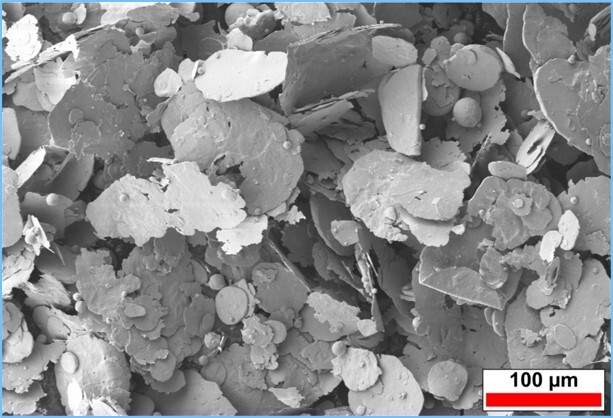 The objective of ContaSorb is the development and field testing of novel colloidal composite materials for the in-situ purification groundwater contaminated with halogenated organic pollutants applying the Trap&Treat concept. ContaSorb is focusing not only on "conventional" pollutants but also on "new" micropollutants. The coupling of sorptive contaminant enrichment and their destruction in the sorbed state appears to be one of the few promising ways of effectively eliminating of low-concentrated water pollutants. Experiences from the development of Carbo-Iron particles will help to tailor-made injectable reactive materials and catalysts which are designed for various application fields (multi-purpose materials). The materials will contain iron species as a reagent or catalyst and a suitable adsorption component selected for the intended use.
Objective
In addition to the development and characterization of "multi-purpose-materials" with a broad applications spectrum for different halogenated micropollutants, such as pesticides and halogenated pharmaceutical residues, ContaSorb also wants to face a special challenge - the removal of poly- and perfluorinated surfactants (PFTs) from water. PFTs are a class of micropollutants for which there is currently no viable in-situ solution. The applicability of the Trap&Treat concept for micropollutants will be verified by pilot-scale demonstration at the field scale. The project serves the sustainable protection of water resources.
Focus of work
The work is divided into five interlocking sub-projects (TP). The particle development and optimization (TP1) includes optimization of manufacturing methods, the detailed chemical-physical particle characterization, and reactivity and mobility tests with regard to the application in the field. Based on the experiences gained with systems containing Fe(0) further iron species will be included as composite components. TP2 includes the pilot-scale production of particles with the necessary up-scaling of bottom-up and top-down manufacturing methods. After thorough laboratory tests with feasibility studies, the effectiveness of the new materials will be demonstrated and validated in the field test (TP3). Field monitoring and success control (TP4) using multi-method approaches for analysis of pollutant degradation and particle transport will help to assess the potential of the new methods and materials. Validation of the concept, preparation of application and dissemination are placed in TP5.